Here's another flipping find from the Redfin Bay Area forums, thanks to Lysistrata. Wow, talk about a convenient location, upgraded kitchen, and generous oversized lot!  Too bad a flipper got to it ahead of you! Now you have to pay a premium to live here!
 

BEDS: 3
BATHS: 2
SQ. FT.: 1,150
$/SQ. FT.: $400
LOT SIZE: 3,400 Sq. Ft.
PROPERTY TYPE: Detached Single Family
STORIES: 1
YEAR BUILT: 1957
COMMUNITY: Westlake Heights
COUNTY: San Mateo
MLS#: 81129477
SOURCE: MLSListings
STATUS: Active
ON REDFIN: 29 days

Reduced! Just remodeled, this 3 bed 2 bath home boasts an updated kitchen, stainless steel appliances, new hardwood floors, a new furnace, recessed lighting, and fresh paint inside and out. With an open, inviting floor plan and landscaped front and rear yards, this beautiful home just steps to the ocean is not to be missed! Close to Northridge Park, shopping and freeway access for an easy commute!
Hardwood, granite, and stainless may await inside, but the real surprise will be finding out who would pay for them given where this house is located!  No wonder the first picture is the kitchen rather than the front yard, but we're sure you want to see the exterior shots.  In fact, we insist!
Convenient to San Francisco and I-280, this house is perfect for the two-income couple, one with the trendy creative class career in SoMa and the other with an equally high-powered position in Silicon Valley!  Perfect, that is, as long as you never let your colleagues know where you sleep at night.
Face it, you should have snapped this opportunity up and sold it to one of your less-entrepreneurial associates.  But there's hundreds more just like it up and down the street, and all the other streets, so don't despair!
And "steps to the ocean"?  Looks like about 500 steps.  Anyone know how easy it is to step down that sea cliff?  There is nearby Thornton Beach State Park if you head somewhat north (more than a few 500s of steps), but dang, the state has closed it.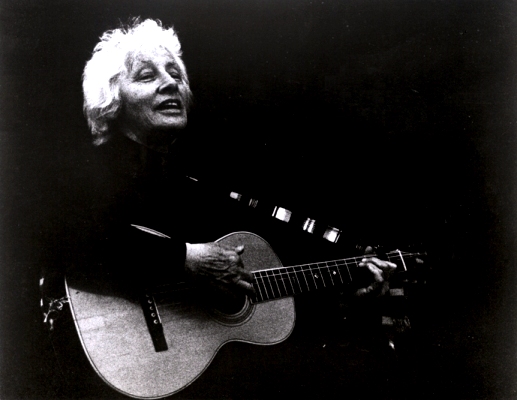 Malvina Reynolds wrote a song in 1962 that epitomized the blandness of tract-house suburbia, built from shoddy construction materials.  What place inspired this classic folk song (called the most sanctimonious song ever by no less than Tom Lehrer)?  Was it Levittown, New York? 
Hell, no, this was an authentic Bay Area composition, triggered by Westlake in Daly City.  Now you can live in the very place that inspired a folk song!
There's a green one and a pink one
And a blue one and a yellow one,
And they're all made out of ticky tacky
And they all look just the same.
And Live the Ticky Tacky Life!